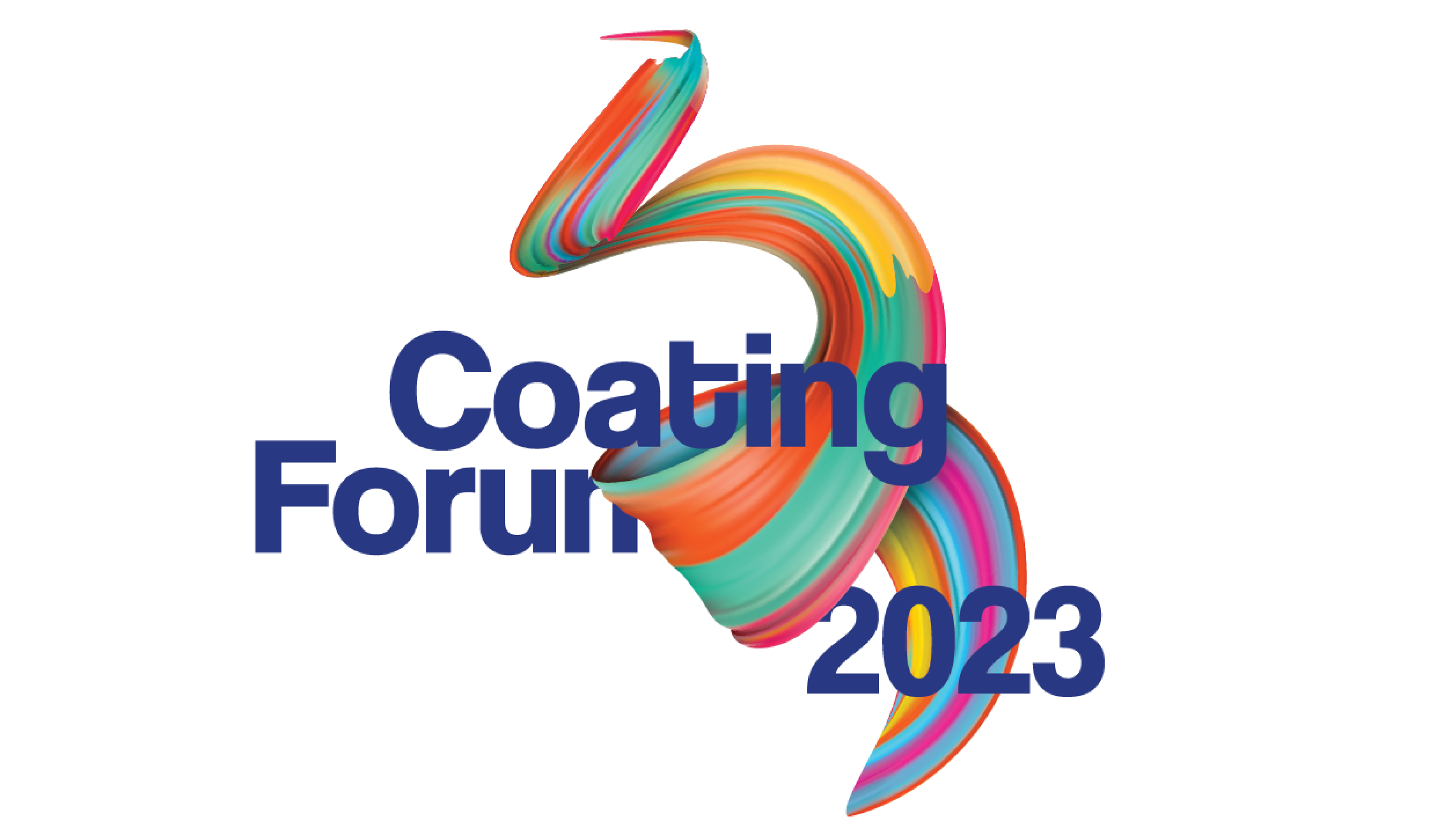 MEGARON
THE ATHENS CONCERT HALL
The Coating Forum 2023 is the leading event for the coating and building materials industry in Greece, organized by the Institute of Coating Technologies (IoCT). This year's conference will take place on November 3, 2023 at the Megaron – Athens Concert Hall ("Nikos Skalkotas" Hall).
The conference will be attended by established industry professionals who will present the latest developments in the coating and building materials industry, and the new technologies, market trends, sustainability and regulations as well.
At the Coating Forum 2023, attendees are given the opportunity to network with professionals from across the construction industry, including manufacturers, suppliers, researchers and academics. The event will also feature companies that will present their latest products and services.
Training and development of workforce and executives
Transition from industry 4.0 to construction 5.0
Successful strategies and world market outlook
Measuring impact: What is the value of new buildings?
New policies and programs shaping the future of buildings
Affordable construction and sustainable Finance

Get your ticket now for the Coating Forum 2023 at special price €50 (Early Bird), securing your place at the most dynamic event for the coating and building materials industry in Greece!
10:00
OPENING – WELCOME REMARKS
-
Dr Evripidis Tsaousoglou, Managing Director, Institute Of Coating Technologies (IoCT)
-
George Karavasilis, President Hellenic Coatings Association, CEO Druckfarben S.A.
-
Ioannis Kallias,

Managing Director, Regional Manager Greece-Cyprus-Balkans, Executive Vice President
12:20
INVESTING IN THE FUTURE - BUILDING A SKILLED AND DIVERSE WORKFORCE
-
Konstantinos Agrapidas, Director General for Labour Relations at the Ministry of Labour and Social Affairs, Head of Rebrain Greece Initiative
-
Dimitris Mamantzis, Vice President, Stelma T.S.A.
-
Konstantinos Aslanis, Director of Research & Development & Technical Support, Isomat S.A
14:00
Round Table: FROM INSTUSTRY 4.0 TO CONSTRUCTION 5.0
-
Armodios Yannidis, President Hellenic Association of Chemical Industries, CEO Vitex S.A.
-
Fokion Tasoulas, Breakthrough Innovation Director Titan Cement Group, Ucadrone PC
-
Prof. Yannis Mastrogeorgiou, Special Secretary of Foresight in the Presidency of the Greek Government
15:30
SCIENCE TODAY COATINGS TOMORROW
-
Dr Micheal Hilt, Divisional Director Surface Engineering and Materials Technology, Senior Manager Coating Systems and Painting Technology, Fraunhofer Institute for Manufacturing Engineering and Automation IPA
-
Dr Olga Alexopoulou, Painter, Co-Founder & Head of Colour at Quantum Light
17:00
COATING CONNECT - TALKS ON THE INTERSECTION OF ARCHITECTURE AND COATINGS
-
Μateriality & wellbeing in the hospitality, residential & working environments 
-
Ria Vogiatzi, CEO & Founder, Elastic architects
-
Michael Mavroleon, CEO & Founder, A&M Architects
-
Tasos Georgatzis, Founder, Urban Soul Project
-
George Batzios, Founder Georges Batzios Architects
-
Giannis Armeftis, Armeftis & Partners
-
Design trends, aesthitics & experiences
-
Konstantinos Pantazis, Point Supreme
-
Kate Karagianni, ΚΚΜΚ Architects
-
Rigas Potiropoulos, Potiropoulos & Partners
-
Mara Papavasileiou, Co-founder, Micromega Architecture & Strategies
-
Sustainability & green architecture

-
Maria Papafigou, Founder & partner, OOAK ARCHITECTS AB
-
Stella Pieri, Pieris Architects
-
George Tsolakis, Tsolakis Architects
-
Thomas Doxiadis, Doxiadis Architects
-
Stathis Trifonopoulos, Diarxon
-
Cultural sensitivity, identity & sense of place

-
George Mitroulias, Area Office
-
Aristides Dallas, Aristides Dallas Architects
-
Sotiris Anifantis, A2 Architects
-
Konstantinos Karampatakis, Κ-Studio
-
Αude Mazelin, Mykonos Architects
Technical companies and contractors
Engineering, Consulting and Investment Companies
Building materials production companies
Suppliers and distributors of raw materials
Equipment suppliers for the chemical industry
Regulatory and Policy Officers
R&D Scientists & Laboratories
The first Coating Forum took place on October 19, 2022 at the Athens Conservatory. See the program and the videotaped speeches by clicking on the button below.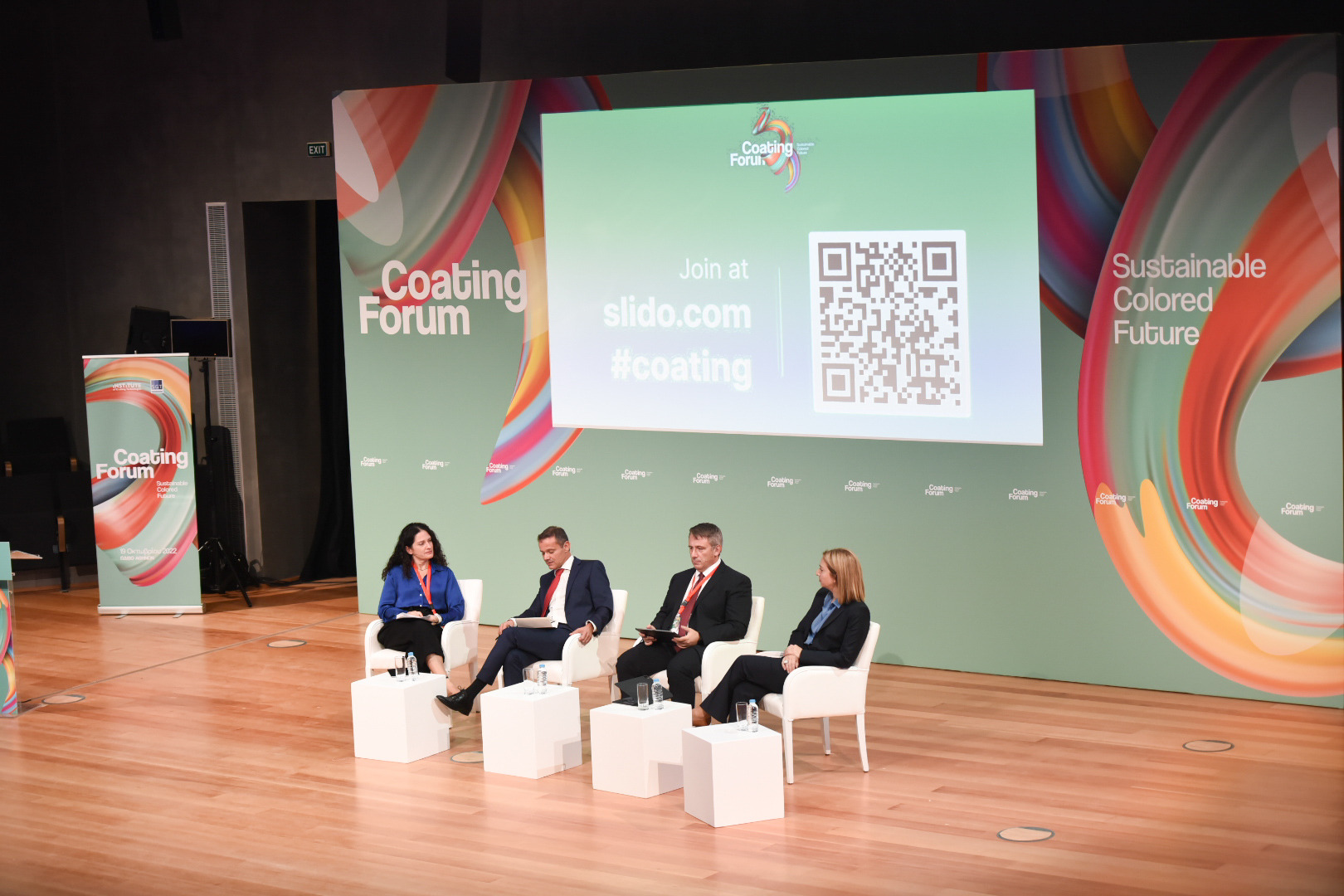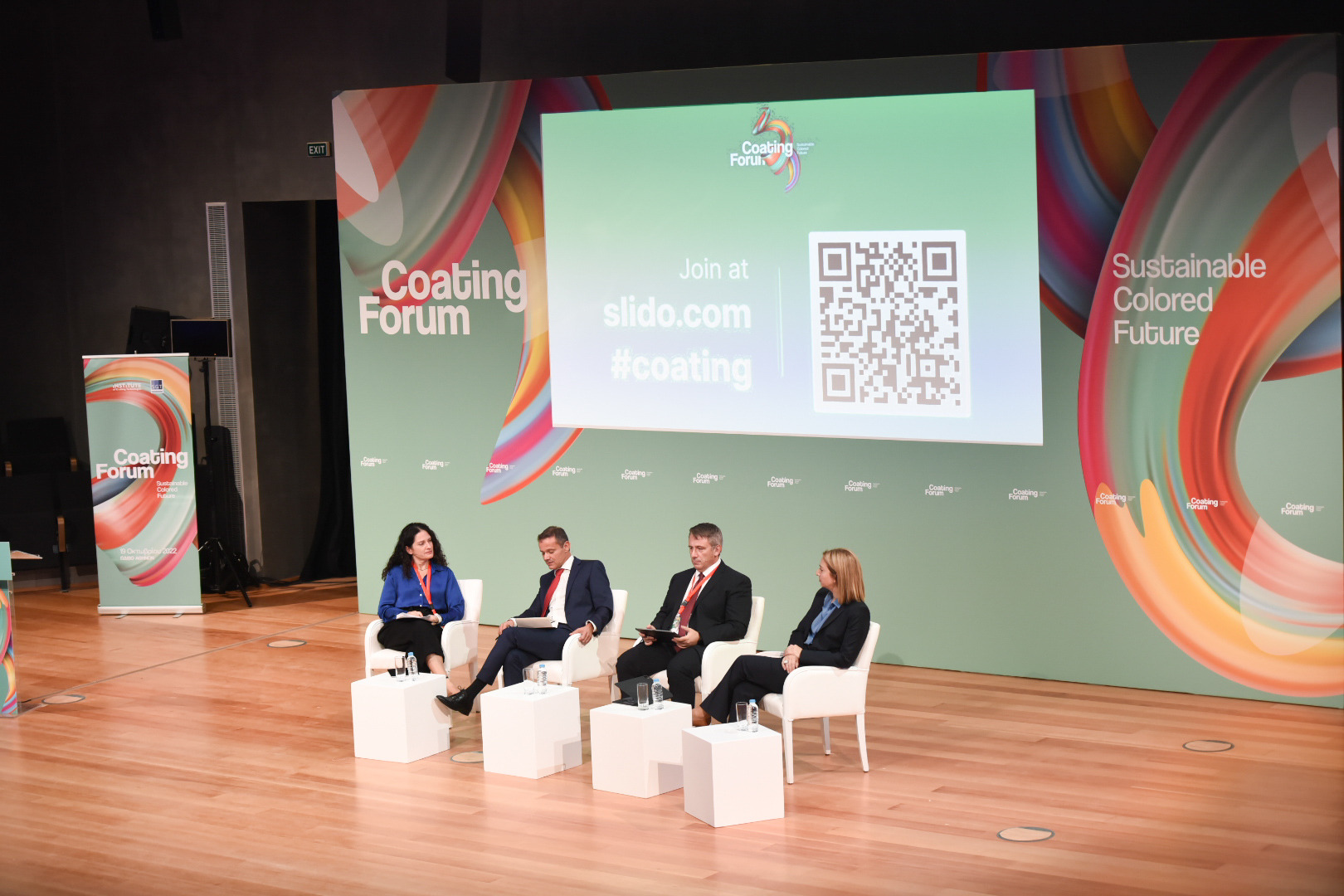 PARTICIPATE ACTIVELY IN THE CONFERENCE:
The Coating Forum 2023, as the only event in the industry of coating and building materials, is an important tool for the companies in this sector through which they can display and promote their products and services to their audience. Find out about the ways of active participation and cooperation in the Coating Forum 2023!